Please click on the image below to play our Annual Report Flip book.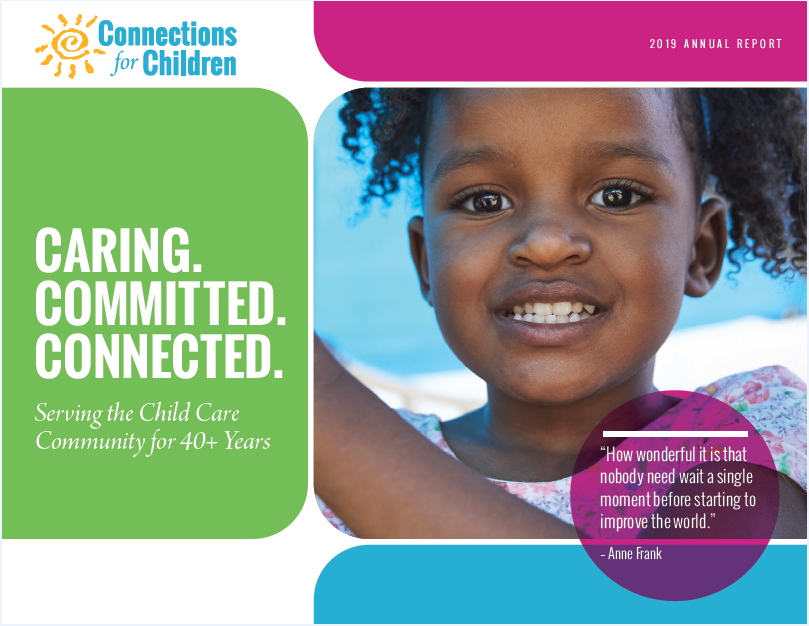 We have a responsibility to our community and our contributors and work hard to ensure long-term sustainability of the organization. We make our IRS Form 990 available for review upon request, as required by law. You can view it on GuideStar by clicking on the 2018 Platinum Seal of Transparency below.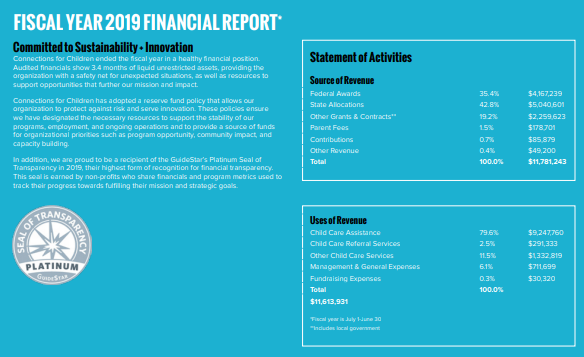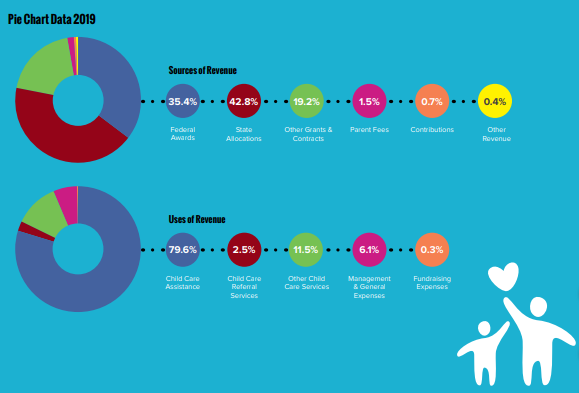 In 2017, 81.5% of our revenue was spent on child care assistance.