Passion. That's the common attribute of those who work for Connections For Children. We are dedicated to helping the children, families, and educators who live in our community and who utilize our services.
If you're ready to make a difference, upload your resume and tell us your interests. We'll consider you for future opportunities.
Positions Available
Connections For Children, a leading child care resource and referral agency seeks an Administrative Assistant for its Santa Monica office.

Case Specialist

Connections For Children seeks a Case Specialist for its Subsidized Department.

The Case Specialist will determine family eligibility and help eligible parents gain access to child care services and programs. They will assist the program by certifying, re-certify and closing cases in accordance to compliance standards. Responsible for certifying and authorizing child care hours, updating family information, approving changes, providing referrals as needed, and ensure accurate and timely entry of data. Must have excellent customer service skills, and a background in Early Head Start. Bilingual in Spanish preferred.

We are an Equal Opportunity Employer.

Payments Supervisor

Connections For Children, a leading non-profit child care resource and referral agency seeks a Payments Supervisor. In this challenging role, the candidate will be responsible for ensuring the payment processing and projects are on schedule and completed timely; manage the workflow and reviews the work of the Payments Specialists; ensure that payment processing timelines are met; spearheads implementation of payment rules and guidelines for County, City and CDE programs; work with the Subsidized Manager on monthly projections; answers escalated inquiries from providers; provides daily updates and monthly reports to Fiscal Director; works closely with the Alternative Payment Department to ensure accurate information flow between Payments and AP Departments; provides backup support for other co-workers within the department, and all other duties as assigned. Candidates must have a Bachelor's degree (B.A.) from a four-year college or university; or one to two years related experience and/or training; or equivalent combination of education and experience. Bilingual in English/Spanish preferred.

This is a full-time position (35 hours per week), plus great benefits. Please submit your cover letter, resume, and salary requirement.

We are an Equal Opportunity Employer.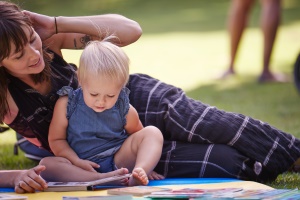 Find Child Care
Connections For Children helps parents balance the challenges of work and home life. Our caring staff members offer a wealth of free information and resources on child development, parenting, and high quality child care.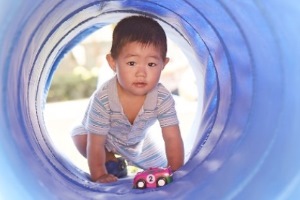 Financial Assistance
Child care is costly. Perhaps we can help your family on the way towards self-sufficiency though our financial assistance subsidies. Take the first step and apply for our Eligibility List to see if you qualify.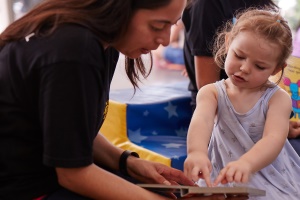 Professional Development
Improve your skills and knowledge as an early childhood educator. We offer a breadth of educational training, resources, and expertise for those at all experience levels. Most programs are free.