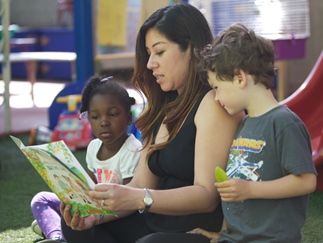 Connections For Children publishes a monthly e-newsletter filled with interesting and insightful articles regarding the field of child care. Many of our issues tackle subjects not often explored and provide helpful ideas regarding finding child care, raising the quality of child care, and topical issues faced by those in the field.
The early years are so important to children's development, future learning, and life success. We've collected resources, research, and current thinking from leaders in early childhood education to share with you.  Check back for regularly for news and updates.
Nurturing Children for Success
Use Your Words - Language Development

Healthy Habits - Self Care, Physical Wellbeing, and Motor Skills
Connecting with Connections E-Newsletter Archive
It's the Month of the Young Child!

40th Anniversary:
Where The Story Begins, Fussy Eaters, and Meet our Team

Connections For Children Celebrates 40 Years of Service!

Time for Treats and Safety Tricks!

Today is the Autumnal Equinox!
Make this fall a season for children's health and safety!

Moving from Summer Season into School Season

Summertime Tips You Can Use!

Supporting social, emotional, and language development

It's the Month of the Young Child!

Just in time for Spring!
Tips for Getting Ready for Kindergarten

This is National Childhood Obesity Awareness Month -
Let's Eat Right and Move More!

Find lots of tips for moving into preschool and yoga for children.

Summer time is filled with fun for kids and families! Here a some safety tips to keep it that way

Men play vital roles in the lives of children and nurture their development in a variety of different ways. Learn more about men in child care.

Professional Development: At CFC, promoting quality child care and education is a team commitment. CFC staff works closely with child care providers and parents for the benefit of all young children.

April is celebrated as the Month of the Young Child. In this issue, we share resources for the entire family!

Partnerships for Healthy Children. Let's Move and let's cheer on Team CFC at the LA Marathon

It's Valentines - let's take care of our children's hearts and health
Child Care Today Archive
Early Literacy - A Key to Success

Fostering Resiliency in Children: Adapting to Change

Kindergarten is Just Around the Corner

A Healthy Start is the Best Start

In Appreciation of Child Care Providers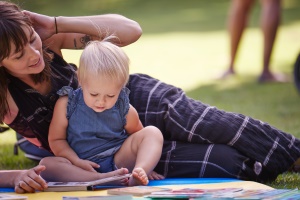 Find Child Care
Connections For Children helps parents balance the challenges of work and home life. Our caring staff members offer a wealth of free information and resources on child development, parenting, and high quality child care.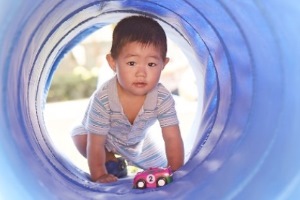 Financial Assistance
Child care is costly. Perhaps we can help your family on the way towards self-sufficiency though our financial assistance subsidies. Take the first step and apply for our Eligibility List to see if you qualify.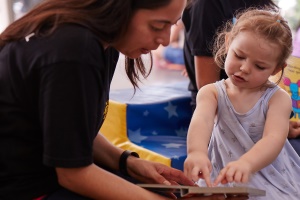 Professional Development
Improve your skills and knowledge as an early childhood educator. We offer a breadth of educational training, resources, and expertise for those at all experience levels. Most programs are free.