Volunteer Spotlight: Holiday Angels
Our annual Holiday Angels Program is a year-end treat we give to the children enrolled in our child care subsidy programs and their families. This event wouldn't be possible without wonderful volunteers who help collect new toys, books and other special gifts. Our volunteers are also our "elves," wrapping gifts, helping families and spreading holiday cheer. Every year, thanks to our volunteers, we can count on at least one special surprise. This year the LA D-Fenders were there to help wrap gifts and share in the holiday spirit.  Visit our Photo Gallery to see the excitement!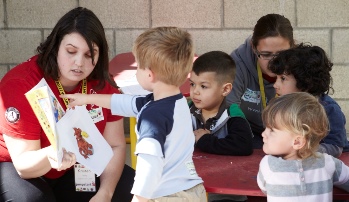 Connections For Children warmly invites volunteer participation with our organization. Below you will find a list of volunteer opportunities that are typically available. If you find one of interest, complete the application form below.
Volunteer Opportunities Available:
PR / Marketing / Communications

Administrative Assistants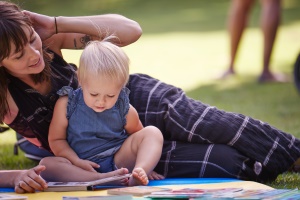 Find Child Care
Connections For Children helps parents balance the challenges of work and home life. Our caring staff members offer a wealth of free information and resources on child development, parenting, and high quality child care.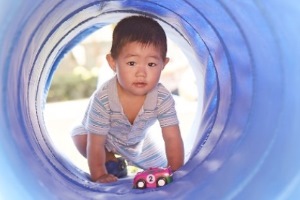 Financial Assistance
Child care is costly. Perhaps we can help your family on the way towards self-sufficiency though our financial assistance subsidies. Take the first step and apply for our Eligibility List to see if you qualify.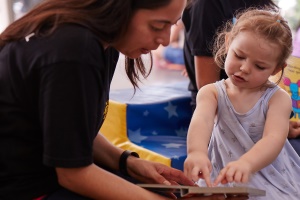 Professional Development
Improve your skills and knowledge as an early childhood educator. We offer a breadth of educational training, resources, and expertise for those at all experience levels. Most programs are free.