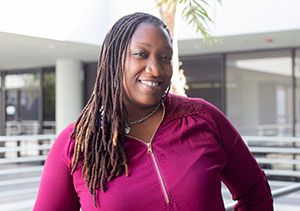 Allow us to introduce you to Tunisia Jackson, Stage I Program Specialist!
"My name is Tunisia Jackson, and I started working for Connections for Children on April 9th.
I recently resigned from a Preschool in Inglewood as a Pre-K teacher and an Assistant Director. I've been studying Early Childhood Education for many years and I have about 17 plus years of experience working with children, ages 3-5.
I have two children of my own, a high schooler and a preschooler that I had the opportunity to teach last year.
I am very excited about the change of occupation, and the opportunity to work at Connections because it gives me a chance to help families in the community, and that is something that I've always wanted to do.
Thank you Connections for Children, for giving me a chance!"