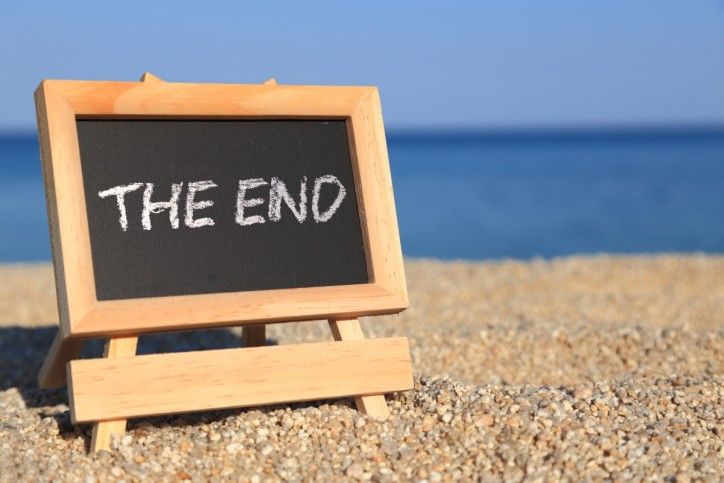 Some people call it the "end-of-summer blues." It happens when children, on the brink of returning to school after months of vacation, become sad and anxious about the new school year. I can recall experiencing the same feelings when school was about to begin again. Who wants to give up being a full-time kid and return to hours and weeks of schoolwork? Parents go through end-of-summer blues as well, just in different ways. Gone are worries of lost video game time and meetups with friends, and hello are brand new fears: getting your children back into the swing of things while also managing your own stress, handle any work-related interference and scheduling changes, and hardest of all, setting them off into the world and essentially, letting go.
Starting a new school year is a stressful time for parents. Consider the responsibilities for parents: enrollment, vaccinations, back-to-school shopping, schedule changes, nightly lunch preparation, earlier wake-up times, making sure they are dressed and ready to go, book bag checks and morning traffic for drop-off. And, just when your child is safely through the school gates, you still have to return hours later to pick them up and do it again the next day. In her article, "Parents Have Trouble When Kids Go Back to School, Too", Dr. Judy Kuriansky recommends that when parents are faced with a ton of stress during this time, they should "be open in acknowledging that everyone is under extra stress right now. It's easier to practice patience with one another when reassured that this difficult transition time won't last forever." Although your children may not fully understand the stress that you may be under, openly discussing it is a good move. The best part: you may get an extra hug or two out of them for it.
It's hard to balance being a working parent vs. managing a school-age child. To make matters worse, your employer may not be very understanding when it comes to changing schedules to accommodate early morning drop-offs and mid-afternoon pick-ups. Katie Bugbee of Care.com suggests that parents tell their boss that "your child is a priority. Assure him or her that your work and dedication will not lessen but that you might need some flexibility when school is in session. Never devalue the important of work-life balance." By all means avoid angrily confronting your employer or quitting your job over any inflexibility. Work-life balance is vital for working parents. There are definitely ways to be successful with work and family responsibilities; it's up to you be flexible. Hopefully, your employer will be too.
Walking your child to his/her first kindergarten class is tough. You're literally showing them a new world, and you're not going to be part of it for the next 6-8 hours. Those feelings of uncertainty about their welfare and safety become mixed in with your own separation anxiety, and it's an emotional rollercoaster. In "Letting Go is Hard to Do…Especially That First Day of School", Elaine M. Gibson relates that these feelings are entirely normal. She notes that "no one has ever claimed that parenting is a sane venture. The anxiety may not be sane, but it is normal and we all get through such times. Experience makes each subsequent separation easier and every new situation will still tug at our emotional strings." These emotions will come often when our children reach big milestones. We just have to (try to) understand that they are just part of the challenge of parenting.
This week, my twin boys started kindergarten. Five years gone in a flash. I think we did a pretty good job of curbing our emotions until we were far enough away from their classrooms. It became clear that the other parents were also fighting an emotional battle. All of the stress of getting them prepared for school, managing our work schedules, and letting go was justified because every other parent was going through the same thing. At pick-up, they were all smiles. We could breathe a little easier knowing that they were OK; they survived their first (full) day at school without us. The second drop-off was hard, but much easier.
College is a long time away, right?