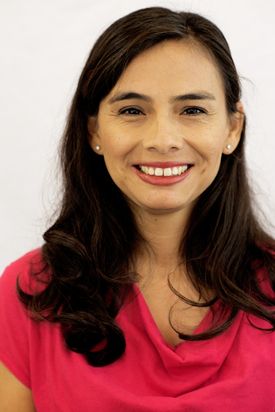 Allow us to introduce you to Christine Tafoya, Professional Development Coach!
*Please share a little about your background, including schooling and prior jobs working with children.
I have a B.A. in Child Development from California State University, Northridge. I have worked as a Teacher Assistant in Kinder, 3rd and 5th grade and a children's counselor in a battered women's shelter. I also worked for 9 years as a Parent Educator through the Home Visitation Program. Currently, I am working with Child Care Providers as a Professional Development Coach for Connections For Children.
*How did you come to work at CFC?
I worked for a sister agency, CCRC, for 13 years. I enjoyed what I was doing there but wanted to be closer to home. I was very fortunate to be able to get a position at CFC and continue supporting families.
*Why did you select child development/child care as a career?
I always knew that I wanted to work with children and I knew that I wanted to help people. I felt that having a degree in Child Development would provide me with the tools and knowledge necessary in working with children and their families.
*What are your duties in your current position?
As a coach I provide one-on-one support and guidance to the child care providers that are participating in the Early Head Start Partnership Program. I work with them to ensure that they are meeting the Head Start Standards and that they maintain a high quality child care environment. I conduct on-site visits where I provide them with resources and guidance on a variety of topics from teacher-child interactions to having age-appropriate materials and environment.
*How has your position with CFC changed over the years?
I have only been with CFC for a year and a half, so it really hasn't changed much.
*What are your biggest challenges on a day-to-day basis?
My biggest challenge is constantly reminding myself that change takes time and everyone's learning styles are different. I have to be very flexible and adaptable.
*What motivates you in your current capacity, or what part of your position gives you the most satisfaction?
I have great respect and admiration for the work that the early childhood professionals do. They work really hard to provide the best care for the children, and they do it with minimal pay and recognition. Their passion and dedication are what motivates me.
*With CFC celebrating their 40th year, what are your future goals with the company (or what do you hope to accomplish)?
I hope that CFC continues to grow so that we can continue helping families and the early childhood professionals. CFC provides us with many opportunities to interact and give back directly to the community and oftentimes we can see the positive impact immediately. I want to continue growing and learning as a professional so that I can better serve the community.