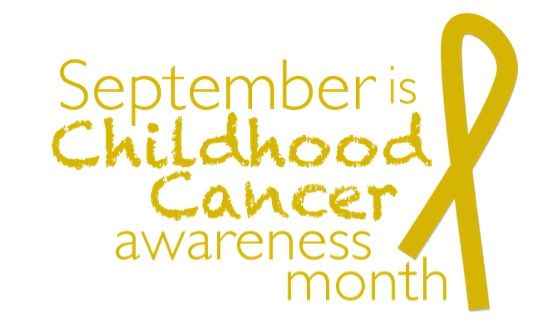 There is much more to September than back-to-school activities, Labor Day, and preparations – or constant decision changes - for a Halloween costume.
September is officially Childhood Cancer Awareness Month. Childhood cancer exists. As a parent myself, the very thought of it is beyond frightening. But, we must be aware of it.
According to the American Childhood Cancer Organization, "15,780 children under the age of 21 are diagnosed with cancer every year; approximately ¼ of them will not survive the disease."
There are many things we can all do to raise support for the children fighting against it, and the individuals who are battling the disease alongside them.
Several accessible websites are dedicated to spreading awareness for childhood cancer. One in particular is Alex's Lemonade Stand Foundation. In 2000, a 4-year-old named Alex Scott aimed to hold a lemonade stand to raise money to help find a cure for childhood cancer. Unfortunately, Alex passed in 2004. In her memory, this website was started. I was especially drawn to this website because it offers a Parent to Parent Network that lends families emotional support in coping with the disease.
Via the American Childhood Cancer Organization, you can nominate a patient, parent, volunteer, survivor, sibling or even a whole hospital staff as a Gold Ribbon Hero. These individuals are then rightly celebrated for their impact on childhood cancer.
If you are on social media, you can #GoGold by coloring your profile image gold during the month of September.
If you wish to donate to further the research in childhood cancer, you can contact the Childhood Cancer Research Fund.
These websites (as well as many others not mentioned herein) also offer a great deal of research and treatment option sources.