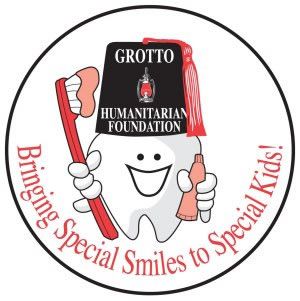 Non-profit organizations deserve more credit. It is work fit for the most selfless. And, there is an organization I want to tell you about.
*The majority of this information has been taken from The Humanitarian Foundation website*
The Humanitarian Foundation, located in Gahanna, Ohio, has one main goal: Dental Care for Children with Special Needs.
"The Humanitarian Foundation believes that children with special needs should live life as fully and as independently as possible. We are passionately committed to helping alleviate the suffering and improving children's quality of life by providing dental care for those who otherwise might go without, One Smile at a Time."
This program acts as the secondary carrier when insurance is involved, and is the primary carrier when insurance is not available, and covers the maximum allowable fees as determined by the Humanitarian Foundation. Medicaid is NOT supplemented by this Program. If you are covered by Medicaid we cannot cover those costs.
This program is designed for children under 18 that suffer from one or more of the following debilitating conditions:
-Cerebral Palsy
-Muscular Dystrophy and related neuromuscular disorders
-Intellectual Disability / Developmental Delay for profound to 2 years overall delayed.
*When submitting under developmentally delayed, a letter signed by your physician or preferably a licensed school psychologist must accompany your application, stating degree of learning level*
-Dental Care for Organ Transplant recipients.
If your child suffers from any of these conditions, contact your local area representative, deemed the "Dr. of Smiles". Once you do that (providing the child qualifies for the program), locate a dentist of your choice, make an appointment, and obtain an estimate of care needed.
*Please note that if your child qualifies for this program, the initial examination, prophy, fluoride, and x-rays are covered 100% by The Humanitarian Foundation*
Next, as soon as the appropriate forms are completed by the parent and the dental practitioner, the estimate must be evaluated and approved by the The Humanitarian Foundation before the treatment is rendered.
As your local liaison for this organization, I will happily assist any parents throughout this entire process. Please click on the following link for my contact info: Contact Joey Lamberti.
You can find more information about this program, as well as the necessary forms, here: How the Dental Program Works.
All children, no matter the disability, should live as fully and as independently as possible, with any and all possible improvements toward quality of life!