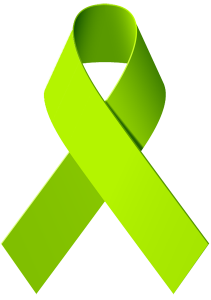 All children develop differently. Within their first eighteen months, some children are mimicking facial expressions and sounds, talking up a storm, and transitioning from crawling to walking. Essentially, they become walking, talking miniature tornadoes. However, this is not universal among all growing children. You may notice that your child is not developing quickly, or perhaps, exhibiting signs that highlight the need to take action. It takes a lot of courage to say, "There is something wrong with my child." It's even harder to make a call to your primary care physician or pediatrician and ask for help. In lieu of May being Mental Health Month, the goal of this article is to discuss the hints your child is giving that warrants the need for early intervention, and how you may be able to obtain the appropriate care.
Matthew Melmed, the Executive Director of ZERO TO THREE, wrote an article titled "Babies Mental Health Matters". In it, Mr. Melmed indicates that we should "recognize that mental health is not something that pertains to only adults or old children. Babies have 'mental health.'" Unfortunately, mental health issues are not always recognized early by parents. MentalHealth.Gov relates that "less than 20% of children and adolescents with diagnosable mental health problems receive the treatment they need. Early mental health support can help a child before problems interfere with other developmental needs." Essentially, 1 in 5 children are diagnosed early on. Given the importance of early development in molding an individual's life, it is vital that any warning signs are recognized.
In a 2014 poll conducted by both the CNN and the CDC, 1 in 68 children have an Autism Spectrum Disorder (ASD), which is a 30% increase from 1 in 88 in 2012. Although the number of children diagnosed with an ASD is rising, we can thank increased awareness by parents. "Early intensive behavioral intervention," as related by Autism Speaks, "improves learning, communication and social skills in young children with Autism Spectrum Disorder (ASD)." Because of autism advocacy organizations like Autism Speaks, parents are taking a giant leap forward. But, what are the signs your child falls on the spectrum? In "Learn the Signs of Autism", these are the "red flags" that your child is at risk for an ASD:
*No big smiles or other warm, joyful expressions by six months or thereafter
*No back-and-forth sharing of sounds, smiles or other facial expressions by nine months
*No babbling by 12 months
*No back-and-forth gestures such as pointing, showing, reaching or waving by 12 months
*No words by 16 months
*No meaningful, two-word phrases (not including imitating or repeating) by 24 months
*Any loss of speech, babbling or social skills at any age
What is a developmental delay? It's really any delay a child may have in reaching any of their developmental milestones. An example, as related by "How Kids Develop" is as follows: "If the normal range for learning to walk is between 9 and 15 months, and a 20-month old child still has not begun walking, this would be considered a developmental delay." Although a developmental delay and an ASD are in different classes, it can be difficult to distinguish the two. It's also difficult or impossible to determine whether the delay is a clue for a continuing issue with advancement and learning, or where the child will eventually "speed up" in terms of their development. Here are a few signs of a developmental delay separated categorically, also provided by How Kids Develop:
Behavioral:
*Does not pay attention or stay focused on an activity for as long a time as other children of the same age
*Avoids or rarely makes eye contact with others
Gross Motor:
*Has a very clumsy manner compared with other children of the same age
*Has stiff arms and/or legs
Vision:
*Seems to have difficulty finding or picking up small objects dropped on the floor (after the age of 12 months)
*Closes one eye when trying to look at distant objects
Hearing:
*Talks in a very loud or very soft voice
*Has difficulty understanding what has been said or following directions after she has turned 3 years of age
Should you have concerns about your child's mental health, or have noticed signs of an autism spectrum disorder or a developmental delay, it's always best to seek treatment early. If you initially prefer to do the testing at-home, there are two confidential online screening tools that can be conducted within the first five years of your child's life. The first are the Ages and Stages Questionnaires, performed by the good folks at Easter Seals. It's absolutely free, and the results are emailed within two weeks of completion. For parents living the LA County, you may also contact 211 LA County. You literally dial 2-1-1 on your phone, and you are transferred to a care coordinator who will administer a Parents' Evaluation of Developmental Status (PEDS) test, and offer instruction on the next step. We have to be reminded that our child's health is a sensitive matter, and any form of direct intervention subsequent to these test results should be pursued under the supervision of your pediatrician or primary care physician. As noted in "Helping Children with Autism", "from free government services to in-home behavioral therapy and school-based programs, assistance is available to meet your child's special needs. With the right treatment plan, and a lot of love and support, your child can learn, grow, and thrive." For California-based families, your physician may suggest consulting with the several Regional Centers in your area, which help serve and diagnosis developmental disabilities in children. Our organization, Connections for Children, can also be contacted, and the most appropriate guidance suitable to your needs will be offered as well.
No parent is ever ready to hear that their child may suffer from a mental health or developmental disorder. But, from personal experience, I can attest to the importance of early intervention. As parents of premature twin boys, who were stationed in the NICU for their first three weeks, my wife and I really learned just how precious children are. Because they needed early medical care, we became a little more observant to any concerning mannerisms or actions. Early on, my younger son (by a minute, no less) was much slower than in his brother in sitting up and crawling. We actually had to seek occupational therapy for crawling assistance. When he became excitable, he would flap his arms and hands, and kick his legs. When he learned to walk, he was observed walking on his tippy toes. Finally, he became uncomfortable with certain textures and would go into emotional overdrive at times. We contacted our pediatrician, who recommended the Regional Center. Post-speech and occupational evaluations conducted through the Regional Center, he was diagnosed with Sensory Integration Delay. A treatment plan was initiated, which included weekly playtime visits with a child and adolescent specialist. Now, over a year later, his ability to handle his emotions, transitions, and textures has improved greatly. Frankly, his improvement is awe inspiring. Where would he be if we hadn't stepped in and sought care? We really don't know. Treatment is out there – if you are willing to open your mind (and heart) to the fact that your child may need it. It gets easier. The first step is always the hardest.
The facts and figures surrounding children's mental health in America are quite astounding. You can read all about it here: National Alliance on Mental Illness.