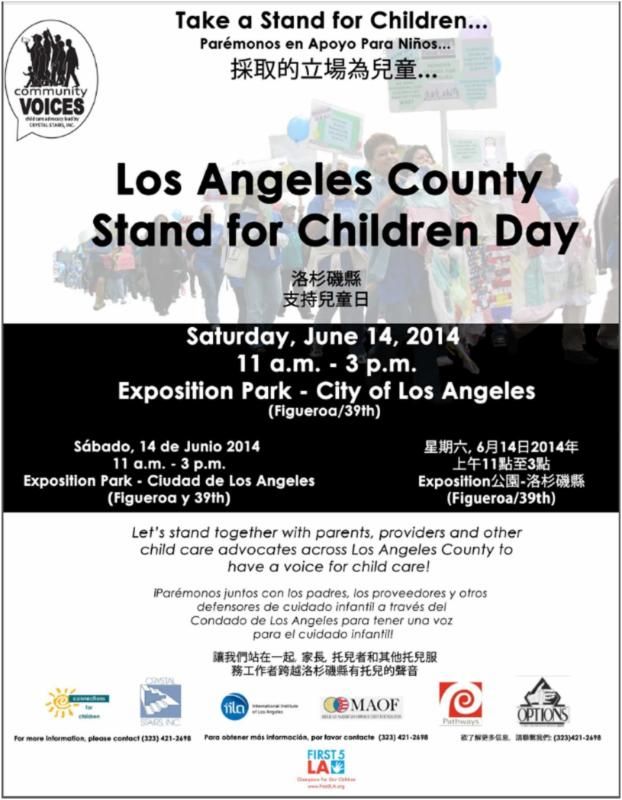 LOS ANGELES COUNTY
STAND FOR CHILDREN DAY
TAKE A STAND FOR ALL CHILDREN!
On Saturday, June 14th, join Community Voices, Connections For Children, and many other advocates throughout Los Angeles County for the Los Angeles County Stand for Children Day.
For more information, contact (323) 421-2698.
Transportation is available on a first come-first serve basis, for more information or to RSVP, please contact Julia Morales at 310-452-3325 x. 219.