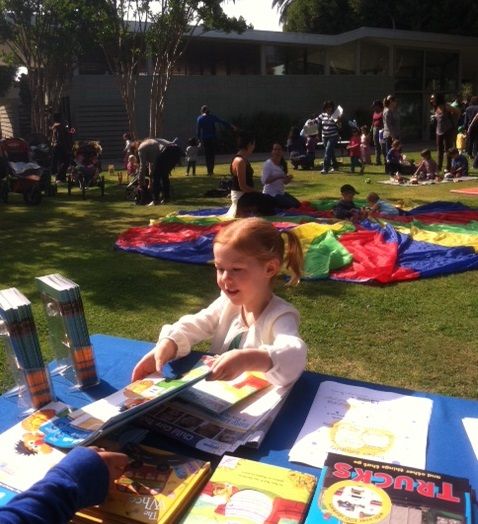 More than 50 children and their parents and caregivers joined Connections For Children today for a fabulous morning at Virginia Avenue Park.
This special celebration for Family Time participants and families at the park featured arts and crafts, games, stories and song, and an unexpected visit with the Easter Bunny. The egg hunt was the children's favorite activity. Every child left the celebration with two two brand new books contributed by the Ella Fitzgerald Charitable Foundation's "A Book Just For Me" program.
For the adults, the event offered wonderful choices for good health. Information about Covered California health insurance was provided. There was also an assortment of recipe books for healthy eating for each parent and caregiver to take home, courtesy of the LA ROCCS (Reducing Obesity in Child Care Settings) program.
Click here for more information on Family Time or contact Connections For Children at 310-452-3325.