SEEDS: Part 2: Understanding Infant & Toddler Cues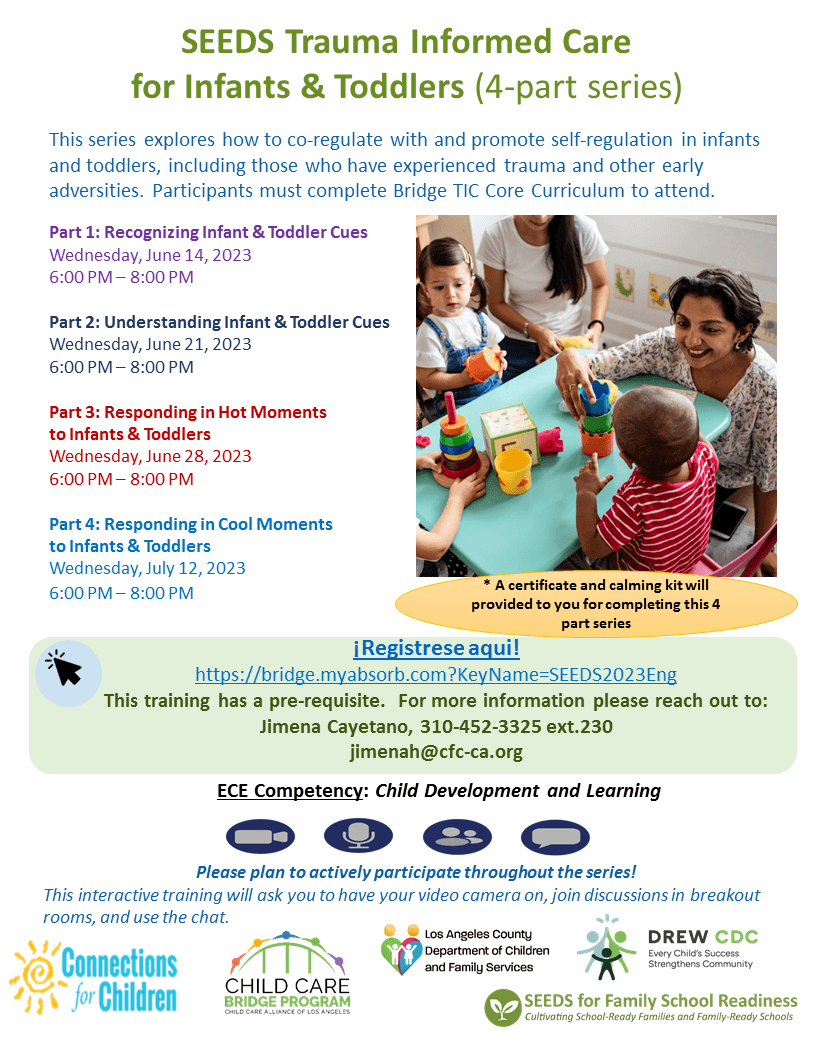 This is a live, virtual training conducted through Zoom and facilitated through the Bridge Program Learning Management System, BridgeBuilder. This training has a pre-requisite of the full Trauma-Informed Care Module Series. In order to enroll in this training, send an email to the instructor, Jimena Cayetano: (310)749-9439/jimenah@cfc-ca.org indicating that you would like to enroll in the training.
The instructor will verify your pre-requisites, and upon verification, will send you an enrollment key link to enroll in the training. Once you have clicked on the enrollment key link, you will be enrolled in the training and will receive an email to the email address you used to sign up with, alongside a calendar reminder and the Zoom link for the training. Credit for this training will be added to your Registry account up to 30 days after training completion.