SHARON PERLMUTTER GAVIN, Ph.D., Vice-President/Secretary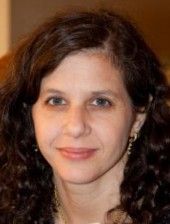 Sharon Perlmutter Gavin, Ph.D.
Sharon obtained her B.S. in Electrical Engineering from UCLA and completed her M.S. in Electrical Engineering, M.S. in Statistics, and Ph.D. in Electrical Engineering from Stanford University. Sharon is a published author of a number of technical papers.
After obtaining her Ph.D., Sharon joined Johnson-Grace Company as a founding member of its research team. The company was acquired shortly thereafter by AOL. During her tenure at AOL, Sharon became chief scientist and head of an international research and development group. She also ran the company¹s Irvine, CA campus for several years. Sharon developed products in the image compression, image classification, voice communication, and face recognition areas. She also developed technology for Warner Bros., including the critically acclaimed "UltraResolution" technology that is used to restore and improve the quality of classic film properties. She has 22 patents granted.
Sharon is also very active in community service. Her activities have included board positions with the Rotary Club of Santa Monica, the Santa Monica Family YMCA, the Pacific Palisades Woman¹s Club, and she is also an enthusiastic volunteer at her son¹s schools.