Passion. That's the common attribute of those who work for Connections For Children. We are dedicated to helping the children, families, and educators who live in our community and who utilize our services.
If you're ready to make a difference, upload your resume and tell us your interests. We'll consider you for future opportunities.
Positions Available
Temporary Preventative Health & Safety Trainer

Summary
The Preventative Health and Safety Trainer is responsible for scheduling, coordinating and conducting health and safety trainings for childhood educators. The Trainer will work independently and be responsible for conducting trainings, implementing approved curriculum, developing appropriate training materials, building customer relationships and coordinating all components of trainings.

Essential Duties
Conduct and coordinate trainings in the area of health and safety, includes but is not limited to prevention of infectious diseases, SIDS, immunizations, and emergency preparedness
Build relationships and work with other Los Angeles County Child Care Resource & Referral Agencies to schedule and conduct trainings
Process certifications of training attendees to vendor
Develop enhanced training materials that support approved curriculum
Work closely with Resource and Referral Manager to implement activities and achieve goals of programs, contracts and grants
Prepare, coordinate and disseminate advertising materials of trainings to appropriate markets
Assess, recommend and implement ongoing improvement for procedures and processes
Represent the agency at community outreaches, meetings and special events
Submit accurate and timely reports and program tracking forms to Resource & Referral Manager
Other duties as assigned

Education and Experience
Minimum Associate's Degree required or equivalent college semester units, Bachelor's Degree preferred
Minimum two years of experience in the field of Child Development, Early Education, Human Development or related field required
Experience conducting trainings, presentations or group meetings required

Position Requirements
Proficiency in Microsoft Outlook, Word, and Excel
Excellent problem solving skills
Excellent organizational and communication skills required; ability to successfully interface with others
Excellent customer service skills required
Understand the needs and requirements of child care providers and professionals in the ECE field
Ability to converse, write, and/or translate in Spanish preferred
Ability to be flexible, innovative, and adapt to the changing needs of the program/department/agency
Strong interpersonal skills; the ability to honor confidentiality, and work sensitively and supportively with clients
Ability to maintain cooperative, diplomatic working relationships with co-workers, supervisors, and the public; work as part of a team and collaborate with colleagues
Strong ability to complete projects and achieve goals under tight deadlines even when there are competing requirements and changes in assignments
Must have use of an automobile with adequate insurance coverage and a valid California Driver's License with acceptable driving records substantiated by a copy of DMV records
Criminal Records (e.g. Livescan Fingerprinting), Child Abuse Index, Sexual Offender Registry, Health and Tuberculosis (TB) test clearance required
Ability to work a non-traditional work schedule including evenings and weekends

Connections For Children is an Equal Opportunity Employer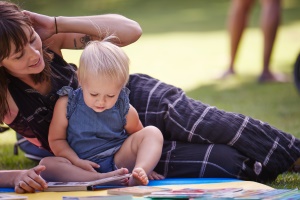 Find Child Care
Connections For Children helps parents balance the challenges of work and home life. Our caring staff members offer a wealth of free information and resources on child development, parenting, and high quality child care.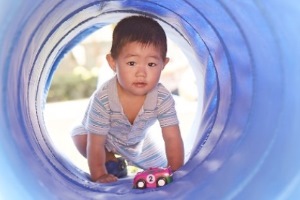 Financial Assistance
Child care is costly. Perhaps we can help your family on the way towards self-sufficiency though our financial assistance subsidies. Take the first step and apply for our Eligibility List to see if you qualify.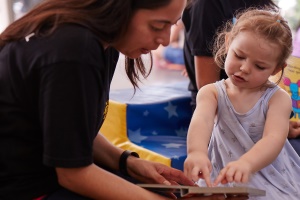 Professional Development
Improve your skills and knowledge as an early childhood educator. We offer a breadth of educational training, resources, and expertise for those at all experience levels. Most programs are free.